Birthdays
Talk

0
1,835pages on
this wiki
Clark Kent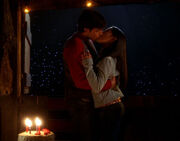 Tom Welling was born April 26, 1977, making him ten years older than Clark Kent. Clark Kent's birth date on Krypton is unknown, but his adoptive parents guessed he was about three years old when he found them in 1989 and put down a date on his adoption papers indicating he was about two and a half. He celebrates his birthday on Earth in early May, 1987.
Lana Lang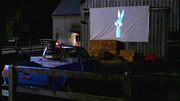 Kristin Kreuk was born December 30, 1982 meaning she has been portraying Lana Lang since she was 18 years old. Lana was born in the Fall of 1986, making her almost a year older than Clark. This would place her birthdate either in November or September.
Lex Luthor
Michael Rosenbaum was born July 11, 1972. In the Pilot, it is established that Lex Luthor was nine years old the day of the meteor shower, so he was probably born in 1980, making him 21 years old when his father banishes him to Smallville to run the fertilizer plant. He is not shown celebrating his birthday with his friends in Smallville, but he often refers to the birthdays of this childhood.
Chloe Sullivan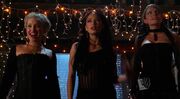 Allison Mack was born July 29, 1982. She is five years older than Chloe Sullivan. Chloe's birthday is probably early in the year. Her gravestone in Crusade lists her birth year as 1987. However, she turns 18 in Spell, which aired in November 2004, indicating that Spell actually takes place several months after its airdate, in early 2005.
Jonathan Kent
John Schneider was born April 8, 1960. He is six years younger than Jonathan Kent. His gravestone lists his birthdate as September 1, 1954.
See also