Clark Kent's vulnerabilities
Talk

4
1,843pages on
this wiki
"We all have our weaknesses, I guess. Except for you, of course." – Chloe Sullivan, to Clark
The Kryptonian Clark Kent is vulnerable to kryptonite, hypnosis, magic, and the powers of certain metahumans and aliens.
Kryptonite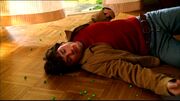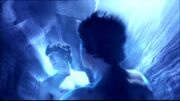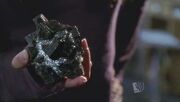 Kryptonite is a mineral from Clark's home planet Krypton. According to some comics, kryptonite was created when the core of Krypton became radioactive just before it exploded, but in Smallville, it was also placed in Asia, presumably by Clark's ancestor 500 years ago, suggesting that it might be a naturally-occurring radioactive element from Krypton.
The known variations of kryptonite affect Clark in different ways. Fortunately, for external exposure, Clark can protect himself from kryptonite using lead, and removal of the substance reverses the effects almost immediately. If kryptonite gets into his system, Clark's body forces it out via perspiration.
Green kryptonite is Clark's most severe and dangerous vulnerability. Green kryptonite in any size or form renders Clark powerless and painfully incapacitated; he once remarked that broken ribs hurt less than green kryptonite exposure. When Clark is exposed to green kryptonite, his veins become dark and prominent, he sweats profusely, his vision blurs, and he clutches his stomach as if nauseated; it is shown that his blood literally appears to boil. He can barely stay on his feet and usually collapses to the ground in agony. Prolonged exposure renders him unconscious and would probably kill him. Clark can draw blood or bruise while in the presence of green kryptonite. Since the meteor shower, green kryptonite is found in abundance in Smallville, and Clark has fallen ill or passed out from ingestion, inhalation, and close proximity to green kryptonite. Clark's weakness to green kryptonite started at least as early as grade school; however, he did not figure out the connection with the meteor rocks until his teens, saying he is "allergic" to them. Clark and his parents keep a piece of green kryptonite in a lead box in case they ever had to subdue him in an emergency. It has been shown that even a simple layer of lead between Clark and the kryptonite is enough to prevent Clark feeling the effects of kryptonite bullets, while lead paint proves sufficient protection from conventional meteor rocks. While kryptonite weakens Clark's powers, he has been shown to still be able to use his abilities in its presence, although it takes more effort for him to use them. (Source episodes: Pilot, Metamorphosis, Leech, Phoenix, Extinction, Obsession, Onyx, Splinter)
Red kryptonite makes Clark lose his inhibitions and social conscience. Similar to the effects of alcohol, Clark becomes Kal, who is unpredictable and belligerent. While on red kryptonite, Clark is also sexually aggressive (though apparently not sexually active), flirtatious, and unconcerned with keeping his abilities a secret. He is disrespectful, uncaring of others' feelings, and can become violently dangerous. Clark also rarely swears unless under the influence of red kryptonite. (Source episodes: Red, Rush, Exodus, Exile, Unsafe, Crimson, Upgrade)
Blue kryptonite strips Clark of his powers, but not painfully so like green kryptonite; simply coming in contact with blue kryptonite appears to merely shut his powers down until he is no longer touching it or in its presence. (Source episodes: Blue, Savior, Salvation, Harvest)
Black kryptonite can separate or combine Clark from/with his Kryptonian personality Kal-El. Black kryptonite works on humans as well, physically splitting them into their good and evil personas. (Source episodes: Crusade, Onyx)
Silver kryptonite makes Clark extremely paranoid and suspicious of those around him. Silver kryptonite's effects on Clark are similar to those of hallucinogenic drugs. His behavior becomes erratic, and he suffers extremely vivid visual and auditory hallucinations, such as perceiving balance sheets as bills. In addition, Clark manifests physical symptoms such as sweating, labored breathing, and puffy, dilated eyes, although his powers are unaffected. (Source episode: Splinter)
Gemstone kryptonite does not explicitly hurt Clark, but it does cause anyone who hears him to obey the first order he gives them, to the point where he even unintentionally turned himself into a killer when he revealed that he wished he could sometimes kill his opponents. (Source episode: Persuasion)
Gold kryptonite, when heated, can permanently scar Clark's body, although this has only happened to Clark Luthor while dealing with Lex on Earth-2. It can also remove his powers and abilities forever if Clark makes direct physical contact with a sample of it. (Source episode: Luthor)
Metahumans
Kryptonite-infected
Although most metahumans received their powers and abilities from green kryptonite, Clark's vulnerability or immunity towards them seems to be random and arbitrary.
Kryptonite vulnerability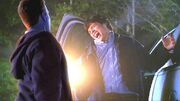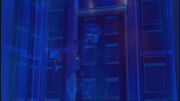 Clark could not approach Earl Jenkins due to the kryptonite embedded in his body. (Jitters)
Jeff Palmer was covered in a kryptonite cream that made him invisible; Clark's X-ray vision erratically turned on and off whenever he tried to look at Jeff with X-ray-vision. Also, throughout the episode, Clark was weakened slightly when near Jeff, but still had full use of his powers, apparently. (Shimmer)
Clark could not approach Wade Mahaney until his kryptonite tattoo wore off. (Kinetic)
Physical vulnerability
Mental vulnerability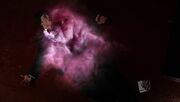 Others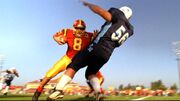 Hypnosis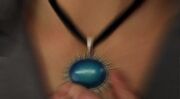 Magic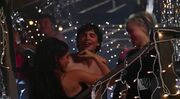 Clark was vulnerable to the magical abilities of Countess Margaret Isobel Thoreaux. His powers can be taken away by magic if the spell and the spell-caster are powerful enough; this was done by Isobel. (Spell) He was also vulnerable to the two weapons Isobel enchanted using a spell. (Sacred)
Clark was vulnerable to the magical powers of the Helmet of Nabu worn by Doctor Fate. With a simple hand gesture, he was able to teleport Clark to a different location and also saw his fate. (Absolute Justice)
Other Vulnerabilities
See also