"You are the light, Clark. Only you have the power within." - Lex telling Clark about his destiny, Finale, Part 2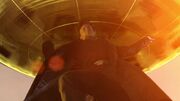 Clark fell to the ground and had a near-death experience, where Jor-El warned him of a danger coming to Earth due to the darkness in his heart. After he recovered from his injuries and thinking that the danger was Lex, Clark investigated with Chloe all of Lex's projects and discovered a lab where Lex made several clones of himself. After finding a deficient clone of Lex who strung up Lois like a scarecrow and planted a bomb at the Daily Planet, Clark managed to save both Lois and the city.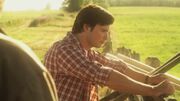 Feeling guilty for what Jor-El told him, Clark's disappointment caused the ghost of Jonathan Kent to appear to him and console him over the feelings he was having, as well as warning him that something dark was coming.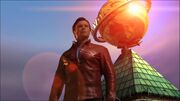 When Clark's new partner, Cat Grant, became a target of an assassin named Deadshot, he and Tess put aside their differences and discovered that he was the real target. Clark saved Cat and later inspired by the words that Cat said to him about being saved by a vigilante hero skulking in the shadows, Clark returned to his red and blue colors in a new uniform.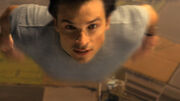 After Kara returned to Earth and claimed that she returned on Jor-El's orders, to replace Clark as a hero, Clark was saddened. Kara tried to help him by teaching him how to fly so he could become the hero he was destined to be, although during his practices he crashed into the barn loft. Kara informed him that a tear in the universe was responsible for the dark essence that came to Earth and after learning that the darkness inhabited an anti-superhero campaign host, they went to confront him. When the darkness tried to possess Clark because of the darkness in his heart, Clark was distraught as he felt he was not able to defeat him.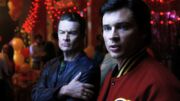 Lois decided to take Clark to the Smallville High Reunion to cheer up him but this only led Clark to recapture his old memories of his time there. Brainiac 5 came back from the future to help Clark leave the past behind and become the hero he is, and through a journey into the past and future, Clark was able to have more self belief and finally let go of his past, visiting Jonathan's grave. After professing his love for Lois for the first time, he began to float in the air while dancing with her.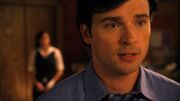 After proclaiming their love, things were initially uncomfortable between Lois and Clark, while both struggled with revealing their secrets to each other. Clark decided to tells Lois his secret and after freeing her from a Egyptian goddess' possession, Clark willingly revealed his identity to Lois as the Blur. They shared a passionate kiss, and he learned that she was already aware of his dual-identity.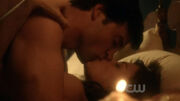 Clark and Lois investigated a mysterious village together which greatly endangered Lois' life, and Clark found himself without his abilities. After Clark and Lois returned to the Kent Farm, Lois reaffirmed that Clark could be a symbol for hope of mankind. After Clark gave the Kryptonian journal to Lois, the two embraced each other and spent an extremely romantic and sensuous night together - making love for the first time after he admitted that she was the one and always would be.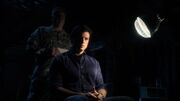 Clark's relationship with Lois was put to the ultimate test by none other than Sam Lane and Lucy Lane, who paid them an unexpected visit on Thanksgiving. Lois pleaded with Clark to make a good impression with her father due to the fact he's never liked any of her other boyfriends and he's not supportive of superheroes. Clark did his best to honor Lois's request but their relationship was almost placed in dire jeopardy by the Lane family. After Clark as the Blur rescued Lois from a massive explosion in the Talon, Clark received an apology from Sam, who informed him he'd passed his test to date his daughter and Clark said he had a question to ask Sam, possibly alluding to a marriage proposal.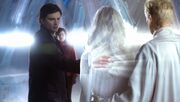 After Clark agreed to help Tess investigate an orphanage that apparently had some sort of bizarre connection to her, Clark was shocked to discover that the owner of the orphanage, Granny Goodness, was torturing and brainwashing the girls to later training them to become soldiers of the darkness. Granny stated that she planned to wipe Clark's memories and turn him to a soldier for Darkseid, but he escaped before she could.
At the same time, Clark find that Lois had gone to the Fortress of Solitude and when he arrived, Jor-El played a recording made by himself and Lara just seconds before Krypton was destroyed. Heartened by this, Clark finally made peace with his biological father and thanked Lois for help.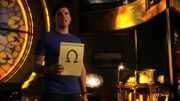 Since the Vigilante Registration Act came into effect, Clark began considering the idea of registering himself to relieve public tension against heroes but Oliver persuaded him to not. After learned that A.C had retaliated against the VRA, Clark found that Arthur and his wife Mera were destroying high tech holding cells the government had designed to contain vigilantes. After confronted Col. Slade Wilson and, Clark discovered he was under the influence of the darkness. Afterwards, he brought Lois to Watchtower, where he assembled the team and informed them of the coming darkness.
When Clark discovered that one of Lex's clones was alive, he summoned Tess to Cadmus Labs where he learned that she was hiding him and berated her for not telling him abut Alexander. Clark activated a kryptonian device that accidentally send him to a parallel Earth where an alternate him had been raised by Lionel Luthor. After returning to his universe, Clark consoled Tess on her lineage to the Luthors and Alexander's betrayal. While they both speculated that Lex Luthor will return, Clark promised Tess that they'd face him together.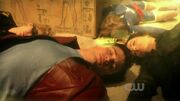 Clark decided to take the next step in his relationship with Lois by asking for her hand in marriage, and she gladly accepted. However, with the now fully enforced VRA and the return of Slade, who went on a witch hunt for all known vigilantes and their associates, Clark decided to shutdown Watchtower and go underground. During a battle against Slade, Hawkman was killed and then Clark confronted Slade and sent him to the Phantom Zone. The entire team attended Hawkman's funeral in Egypt, during which they were all rendered unconscious by a mysterious crystal pyramid that arose from the sands.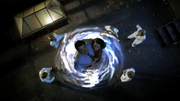 After some time since the funeral of Hawkman in Egypt, Clark was released from the VRA, powerless, with few memories of Chloe conducting experiments on them. When Clark saw Chloe with Oliver escaping, the two had gotten in contact with him alerting them that they are all in a virtual reality. When Chloe asked her longtime friend if he still trusts her, Clark hesitated until he said he can't. He still resented her for leaving and not telling anyone, especially him, why she left. Lois convinced him to trust in her, and once they returned to the real world as they "flew" their way out of it. Clark believed that he will be capable of flying, just like in cyberspace.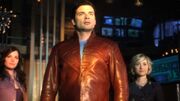 When Clark's mom was shot down while was supporting a Pro-Hero Rally in town, Clark investigate the case and find out that the bullet was made of Kryptonite and realized that the attack was for personal reasons. After the Lionel Luthor, of the alternate universe, and Alexander Luthor were back in control of LuthorCorp, Clark realized that Alexander was the one who shot Martha. A kryptonite-armed Alexander confronted Clark and Tess at the Kent barn but Clark convinced him that there was still time to save him. Later, Clark went to see video messages dedicated to the Blur that Lois and Chloe found and was inspired how so many people were rooting for him that he decided to no longer stay hidden and re-opened the Watchtower. Finally, the VRA was overthrown by the efforts of Martha and the others and the heroes were able to return to the streets.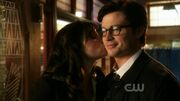 With the VRA overthrown, Clark began to catch criminals around the Earth but at the same time began to risk his identity in public. Lois had insisted Clark use a different identity, in order to prevent that Clark and Blur were one and the same but Clark disapproved of this idea. Clark began to change his mind when suspicions began to be more evident and then agreed to a disguise as Clark Kent, by wearing glasses and change his personality as "an average joe". At the same time, while investigating a string of murders around the city, Clark confronted one of the Darkness' followers who warned him about what he and others were planning doing for their master Darkseid. After rescuing Chloe, Desaad notes that Clark was no longer capable of being corrupted by Darkseid.
While celebrating his bachelor party, Clark became very drunk and wild for the first time in his life thanks to a spell from Zatanna. After a huge hangover and a crazy day, Clark met Chloe in his loft, where she told him that she was once again leaving Smallville, to which he accepted and happily hugged her goodbye.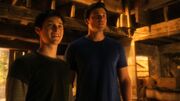 Early in the morning, Clark streamed back to the Kent Farm to find
Tess
waiting for him to ask him to be a mentor to
Alexander
and informing him that Alexander possesses Clark's Kryptonian DNA inside him. Alexander, now named
Conner
, was left with Clark as he was discovering more about his Kryptonian abilities.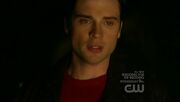 When Conner disappeared and was infected with
red kryptonite
by Lionel, Clark managed to discover where Conner was, and was able to destroy the Kryptonite ring much like his own father had done years prior. Returning to the farm, Clark invited Conner to be part of his family and gave him the surname "Kent."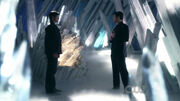 Clark Kent received an early wedding gift from his mother, the deed to the Kent farm. When he arrived home, he encountered Clark Luthor who, using the mirror box, sent him back to the alternate reality. He arrived at a funeral for Oliver Queen, who Luthor had murdered, and discovered an alternate version of his father Jonathan, who he followed to the abandoned Kent farm where he was attacked and taken prisoner. After convincing Jonathan of his identity, Clark was pulled back to his universe by Lois and Emil. Kent found Luthor and brought him to the Fortress where he implored him to seek redemption and had Jor-El send him to his Fortress in his universe. Later, Clark talked to Lois about selling the farm and moving to Metropolis.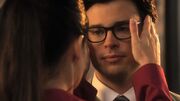 Clark continued to adjust to his mild-mannered reporter disguise he previously came up with but was struggling with adapting this new persona. Lois tried to be supportive but also reminds him that it was his idea and the importance of underplaying his character in order to show a complete distension between his identities. Just as Clark began to accept this change, a new hero known as Booster Gold arrived, stealing his thunder. At first Clark was jealous of the attention Booster was receiving but was also worried that Booster's ego to seek fame and fortune causing people to mistrust heroes again. However, thanks to inspirational advice he gave to Booster about Heroism, Booster was able to become a true hero and in turn Booster gave Clark advice in coming up with a much more suitable superhero name: something that begins with the 'S' he wears on his chest.
Clark and Lois were starting to move into their new Metropolis apartment, when they received a video communication call from Tess, alerting them that Slade Wilson had returned from the Phantom Zone. Clark realized that only a member of the House of El could release prisoners from the Zone, so he believed that if Slade managed to escape then others could have followed in some way. Clark used the help of Tess to create energy in the Crystal of El to open a portal to the Zone. Clark made a plan with Tess to destroy the gate to prevent any more prisoners from escaping. Clark went through the portal along with Oliver who followed Clark going against Clark's orders to stay behind. Angered by Oliver for not listening to his order Clark had no choice but to continue on their mission only to find that a crystal within the House of El console was missing. They were later taken by Zoners to their leader, General Zod, who reigned supreme in the Zone and conducted a gladiator arena. He pitted Clark and Oliver against each other, but the two worked together to steal the console crystal from Zod and returned to Earth. Clark realized that three weeks had passed on Earth, leaving Lois scared and alone as she managed to finish setting up the apartment, with their wedding only two days away.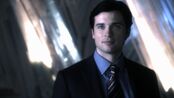 At the Daily Planet, Clark went to see Lois in her new office. Clark asked Lois to come with him to the Fortress to start a Life Bond. Taking her before his spiritual father, Jor-El allowed this life bond to continue in which it transferred Clark's Kryptonian powers into Lois. The two investigated that Toyman and Marionette Ventures were in league to use heroes to control and do their biddings. They managed to control Lois, but his love for her was able to stall her enough so he can receive his abilities back once it was sundown. Later went to the Fortress to tell Jor-El that his Kryptonian trials were now over for him and want to go on with the life he has now. At Watchtower, Clark talked to Lois, as they discussed about what they learned from the experience. And with that, Lois told him she could not marry him.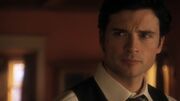 As the time drew near for the wedding, Clark tried to make Lois reconsider her decision to call off the wedding. He tried to remind her that Lois was never in his way, only by his side, as he would continue on with the wedding, waiting for her. He later went to the Kent Farm and saw Martha there, to discuss what her true intentions were for the farm: to remind him of the past of he did there, unfortunately he wanted to move on.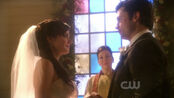 After conversing with the spirit of Jonathan Kent and Oliver Queen at the Smallville Graveyard, he went to see Lois at their apartment to talk to her. As the time went by, Clark met Lois at the wedding chapel, and walked her down the aisle. Unbeknownst to him, Oliver was under the influence of the Darkness and tried to ruin Clark's destiny by switching the gold rings with gold kryptonite rings. During the ceremony, before Lois could put one on Clark, Chloe recognized its reaction when it came near Clark and knocked them away. Clark then did battle with Oliver, until his heart-warming words were able to reach his friend and free him from Darkseid. The two later looked on to see the Apokolips drawing near to the Earth.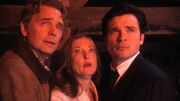 The family came together at the Kent Farm, looking on to the coming Apokolips approaching Earth. Clark then met with Jonathan's spirit in the barn, who told him that he must return to Jor-El to seek his guidance. Martha later walked up there that he is going to have to be the miracle that the Earth needs right now.
Clark goes to the Daily Planet to find out what Tess knows about the prophecies, as well as her whereabouts. He then went to the remains of Luthor Mansion since it was her last sighting. Going there, Clark met with old –but former – friend, Lex Luthor, alive and complete. Lex and Clark conversed, only to end with Clark promising that he will be there to stop Lex, which Lex was counting on. Clark left, after apologizing to Lex that he was not able to save him.
Returning to the farm, Clark confronted Darkseid, who now possessed Lionel Luthor. Battling him, both Jor-El and Jonathan were giving him words and images of inspiration to triumph over Darkseid. Reliving all of his trials over the past decade, Clark embraced his powers and started flying away to the Fortress. Through Jor-El and Jonathan Kent's consent, Clark was then given back the superhero suit that Martha made for him.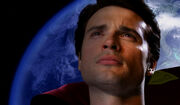 As he finally consciously flew out of the Fortress with the suit, he put it on for the first time - becoming the hero he was destined to be. He managed to save Air Force One from falling, with the President and Lois being on board. He then flew off and used his powers to push and hurl the planet Apokolips into the depths of space. After performing this act, Clark lingered in space, watching Apokolips drift further away and then turned his attention towards Earth.