Ad blocker interference detected!
Wikia is a free-to-use site that makes money from advertising. We have a modified experience for viewers using ad blockers

Wikia is not accessible if you've made further modifications. Remove the custom ad blocker rule(s) and the page will load as expected.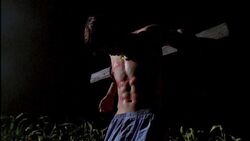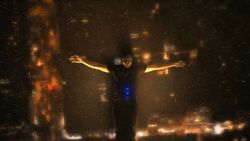 Crucifixion is a theme in Smallville.
Crucifixion is literally an ancient method of painful execution in which the condemned person is tied or nailed to a large wooden cross (of various shapes) and left to hang until dead. Smallville makes references to the crucifixion of Jesus Christ throughout the show, mainly as references to Clark and his destiny as the world's savior.
Known Examples
Notes
The Bible tells that Jesus' Crucifixion was necessary to bring salvation to mankind. Several episode names play on the theme of saving and salvation, especially in Season Nine: