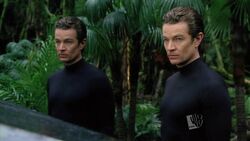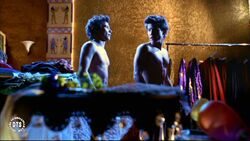 Duplication is the ability to create physical duplicates of oneself.
Known Duplicators
Ian Randall was able to duplicate himself biologically. He used this power to get away with crimes while giving himself an alibi.
Brainiac, the Kryptonian computer, was also able to self-duplicate using technology.
In the Comics
In the comics, duplication, also called Bio-Fission, is the ability to make multiple copies of one's self. 
Ad blocker interference detected!
Wikia is a free-to-use site that makes money from advertising. We have a modified experience for viewers using ad blockers

Wikia is not accessible if you've made further modifications. Remove the custom ad blocker rule(s) and the page will load as expected.