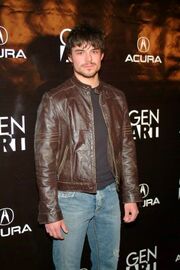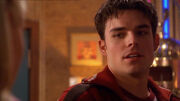 Jesse Hutch is a Canadian actor. He was born on February 12, 1981, in Alberta, as Jesse James Hutchakowski.
Jesse grew up in Canada and worked for four years as a water raft guide before started his career as an actor.
In the Smallville TV series, Jesse Hutch portrayed two different characters:
He is also known from recurring appearances in other TV series, among others
in American Dreams as Jimmy Riley (2002-2004),
in Kyle XY as Nate Harrison (2009),
in True Justice as Johnny Garcia (2012),
in Arrow as Officer Daily (since 2013),
and starred in various TV filmes.
External links
Gallery
→see also Category:Images of Jesse Hutch
Ad blocker interference detected!
Wikia is a free-to-use site that makes money from advertising. We have a modified experience for viewers using ad blockers

Wikia is not accessible if you've made further modifications. Remove the custom ad blocker rule(s) and the page will load as expected.