This article is about Jodi Melville of Earth-2. For her Earth doppelganger, see Jodi Melville.
Jodi Melville
Family
Mr. Melville (father), Mrs. Melville (mother) (deceased)
Occupation
Student (Smallville High School)
Powers and
Abilities
Same as her Earth-1 counterpart
Status
Deceased
Last Seen
Haunted

Jodi Melville is the Earth-2 counterpart of Jodi Melville.
Season Eleven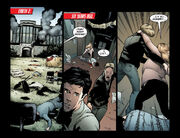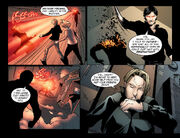 Jodi was murdered on her graduation day at Smallville High by Clark Luthor along with several other meteor-infected people including Justin Gaines and Greg Arkin.