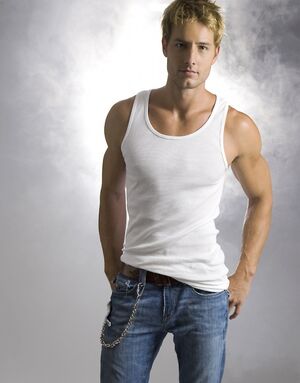 This gallery contains images of Justin Hartley.
General photoshoots
Smallville photoshoots
Justin Hartley as Oliver Queen (Green Arrow) in the Smallville TV series
Aquaman photoshoots
Justin Hartley as Arthur Curry (Aquaman) in the unaired pilot of the planned Aquaman TV series
Photoshoots for other TV series and movies
Justin Hartley as Danny in the TV movie Spellbound (2007)
Public appearances
External links
Ad blocker interference detected!
Wikia is a free-to-use site that makes money from advertising. We have a modified experience for viewers using ad blockers

Wikia is not accessible if you've made further modifications. Remove the custom ad blocker rule(s) and the page will load as expected.