"Can you hear me, dad? Before you leave this Earth, I want you to know... you did create the son you always wanted." – Lex Luthor, Commencement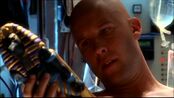 Apparently, Lex's incredible immune system saved him from dying but still required blood filtration every 72 hours for sometime to flush out the toxins. His immune system eventually fully cured him. With Lionel in jail, Lex decided to continue one of his father's projects: search for the Kryptonian Stones of Power.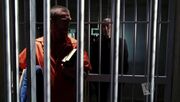 After Lex hired General Sam Lane's services to help to protect the lives of Chloe and her father from Lionel, Lex asked Clark for a second chance, and they reestablished their friendship. Lex continued to help Clark, especially helping Lois Lane so she can go back to college and can be moved from the Kent Farm.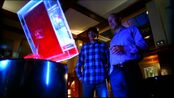 Lex
bought
a
manuscript
that contained a hidden map that led to
one of the Stones of Power
, and also discovered that family friend
Genevieve Teague
had been searching for the stones and Countess
Margaret Isobel Thoreaux
, an ancestor of Lana's, was also searching for them.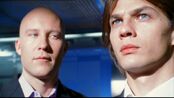 He continued taking charge of his father's projects, including a prestigious boy from the Balkans area
Mikhail Mxyzptlk
, and
starting his own research
on people with special abilities.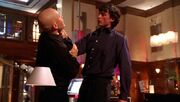 After altering LuthorCorp's company database where only he knows the codes, Lex visits Lionel. Unknown to Lex, Lionel tries to switch bodies with Lex but switch bodies with Clark. When "Clark" goes to Lex to force out his money. Through his words and actions, Lex realizes that "Clark" is really Lionel as he forces the life out of him but Martha shows up and subdues "Clark" with a meteor rock. After Clark and Lionel transfer back into their rightful bodies, Lex wasn't sure if it was Clark and threatens him with a gun while asking Clark something only he could answer. Afterwards, Clark asks him to help get Edgar Cole out of prison. Unconsciously, Lex also began to develop some attraction toward Lana and after learning about her relationship with the highschool coach Jason Teague, managed to get him fired causing a tear in his relationship with Lana.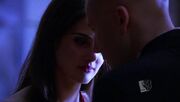 Lex tried to fix his
relationship
with Lana, especially after that Clark
start to distrust
about the real objectives of Lex, and then hired Jason to help him to research on the
Stones of Power
. When Lionel was released from prison Lex was unimpressed with Lionel's moral makeover and then
accepts
the offer of Genevieve Teague to team up on the search of the stones before Lionel could find them. This caused that Jason start to questioned Lex's job offer, but after Lex tries to convince Jason that his mother maybe the cause for the Countess's possession of Lana, he assignment him to learn how much Genevieve and Lana know about the Countess.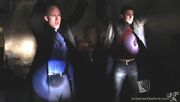 Lex and Jason
went to China, in the searched for one of the mysterious Kryptonian crystals but they were arrested and interrogated by Chinese guards, and had to be saved by Clark and Lana.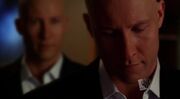 When conducting an experiment on meteor rock, the mineral turned black, which split Lex into two beings, one good and one evil. The evil half imprisoned the good half in the Luthor Mansion's wine cellar and began his rampage by threatening Lana to move in with him, tempting Lionel to return to his old ruthless ways, trying to kill Clark and Chloe, and force Clark to use his powers to bring the world to its knees. Fortunately, Clark was able to use black kryptonite to recombine the two halves.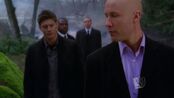 After a body was found partially buried on the grounds of the Luthor Mansion, Lex took care of the body thinking that he would be blamed from the murder, unknowing that was Jason who helped his mother kill Dr. Bridgette Crosby in order to frame Lex and obtain one of the stones.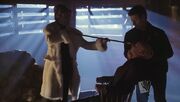 Ultimately, Lex and Lionel are kidnapped by the Teagues and held hostage in a cabin in order to discover the location of the last stone. They tortured Lex to try and get the location of the Crystal of Water but Lionel lied, saying that he sent it to Lana. Genevieve went to Lana's to find it, leaving Lex and Lionel under Jason's watch. They managed to get loose and tried to escape but Jason chased them into the woods. Then Lex cornered him on a cliff over a river. Jason started to say something about Clark when Lionel appeared and shot him, and Jason fell off the cliff before he could reveal his information to Lex.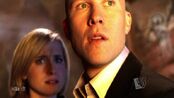 After learning that Lana and Lionel each had a stone, Lex tried to get ahold of them, but they were both eventually taken by Clark. Angered, even when he found his office a mess with Chloe there, he figured that Clark was in the mix of all it. Incredibly obsessed and notwithstanding the impending second meteor shower, Lex dragged Chloe along with him to the Kawatche Caves to find Clark, but was knocked unconscious by Chloe.