This article is a stub. You can help the Smallville Wiki by expanding it.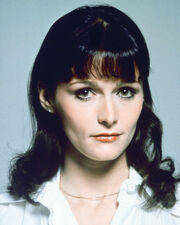 Margot Kidder (born October 17, 1948) is a Canadian-American actress. She played Virgil Swann's (played by Christopher Reeve) assistant, Bridgette Crosby in the Season 4 episodes "Crusade" and "Transference".
She is known for her portrayal of Lois Lane in Superman: The Movie and its three sequels, though she was absent for the majority of Superman III. In both Superman III and Crusade, she appeared onscreen with Annette O'Toole
Kidder, along with other actresses who played Lois Lane appeared on the Season 4 DVD feature Being Lois.
External links