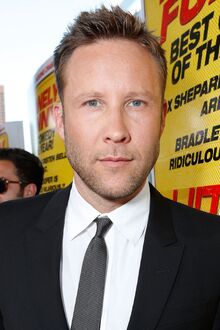 Michael Owen Rosenbaum (born July 11, 1972, in Oceanside, New York) is an American actor best known for portraying Lex Luthor on Smallville. Rosenbaum ended his popular turn as Lex in May 2008 with the conclusion of the Season Seven of the show, and a brief reprisal in the Season Ten and series finale.
Michael also directed Season Six's Freak. He described it as "the biggest challenge of my life." [1]. When asked if he would direct another episode, Michael answered that "if the fans like my episode, I will do it!" According to TV.com, Freak got an average fan rating of 9.5/10, rating it as the 18th most popular episode ever [2].
Continuing in the comic book genre, he has performed as the voice of Wally West (a.k.a Kid Flash & Flash), in the DC Comics animated series Teen Titans and Justice League. Rosenbaum has also done film and voice over work.
Although born on Long Island, Rosenbaum was raised in Newburgh, Indiana. He graduated from Western Kentucky University in Bowling Green, Kentucky with a degree in Theatre Arts, then immediately moved to New York City to become a professional actor.
Rosenbaum is also known for his love of ice hockey, a sport he grew up playing. He is an ardent New York Rangers fan, and can often be seen playing in charity hockey games.
After nearly a year of will-he-or-won't-he speculation, Michael Rosenbaum agreed to reprise his role as Smallville's Lex Luthor in the two-hour Series finale airing May 13.
Filmography
Television series
Late Night with Conan O'Brien (segment: "The Amsterdam Kids")
The Rinky Dinky Show (550)
Zoe, Duncan, Jack and Jane (1999-2000) as Jack
Smallville (2001-2008, 2011) as Lex Luthor (Season 1 - Season 7, Season 10)
Breaking In (2011) as Dutch
Films
Midnight in the Garden of Good and Evil (1997)
The Day I Ran Into All My Ex-Boyfriends (1997)
Urban Legend (1998)
Eyeball Eddie (2000)
Rave Macbeth (2001)
Sweet November (2001)
Poolhall Junkies (2001)
Sorority Boys (2002)
G-S.P.O.T. (2002)
Bringing Down the House (2003)
Cursed (2005)
Racing Stripes (2005)
Kickin it Old Skool (2007)
Animation
Television

Batman Beyond (1999-2001) various characters
Justice League (2001-2004) as The Flash and Deadshot
Justice League Unlimited (2004-2006) as The Flash, Deadshot, and Doctor Polaris
The Zeta Project (2001-2002) as Agent West
Static Shock (2000-2004) Trapper (Series 1, 2 & 4), various voices, and guest appearance as The Flash in a two-part 2003 episode
Jackie Chan Adventures (2000-2005) as Drago
Teen Titans (2005) as Kid Flash
Batman: The Brave and the bold (2009) as Deadman

Movies

Batman Beyond: Return of the Joker (2000) as Ghoul
Dragons of Autumn twilight (2008) as Tanthalas 'Tanis' Half-Elven
Justice League: Doom (2012) as The Flash
Video games
Gladius (2003) as Valens
Yakuza (2006) as Akira Nishiki
Dark Sector (2008) as Hayden Tenno
Show departure/Return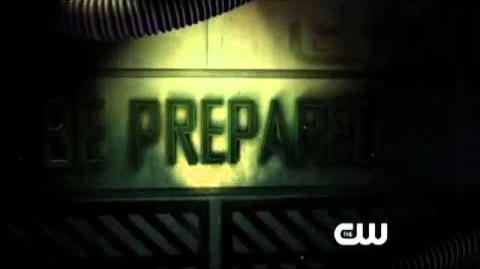 Michael Rosenbaum confirmed that Season Seven's finale would mark his last regular appearance on the show in May 2008. Rosenbaum wrote a good-bye letter to fans, which can be read here on KryptonSite. He also gave an interview following his announcement with Superman Home Page which can be read here. The Smallville Wiki community would like to say thank you very much to Mr. Rosenbaum for the seven memorable years of hard work and dedication he put into his character and wish him luck in his future endeavors.
It was confirmed that Rosenbaum would return for the last episode of the final season.
Homages to Smallville in other projects
Trivia
Rosenbaum did not shave his head before auditioning for the part of Lex Luthor. [citation needed]
Rosenbaum was good at remembering his lines and never needed to change anything (at least for Season One) Michael was also very happy he didn't start evil or the stereotype of Lex Luthor and was able to reinvent the character.
Michael and Kelly Brooke (Victoria Hardwick) had a kissing scene together on their first day of shooting together.[1]
On Smallville, Rosenbaum also portrayed Zod (in Lex's body) in Season Five's finale and Season Six's premiere.
On page 10 of Justice League Unlimited (the tie-in comic of the show) #38, a billboard is shown that says "Call Rosenbaum and Associates" (the person in the picture bears a strong resemblance to Michael Rosenbaum).
He is left handed.
In 2001, Michael Rosenbaum received a Saturn Award for his portrayal of Lex Luthor.
His favorite band is Guns N' Roses.
His astrological sign is Cancer.
His height is 6'0".
He likes 80's soft rock.
In his character of Lex Luthor, Rosenbaum can be briefly heard in a Season Eight episode. Plus, Photo-shots of Rosenbaum as Luthor can be seen in several episodes during Season Eight and Season Nine.
Michael Rosenbaum returned as Lex Luthor for the 2-hour series finale.
Of Lex's 158 appearances on the series, Rosenbaum portrayed the character for 153 episodes.
He is Jewish.
Interviews by Rosenbaum can be found in the following Comics:
Promotional Picture Gallery
References
External links
Ad blocker interference detected!
Wikia is a free-to-use site that makes money from advertising. We have a modified experience for viewers using ad blockers

Wikia is not accessible if you've made further modifications. Remove the custom ad blocker rule(s) and the page will load as expected.