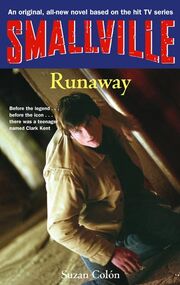 Runaway is the seventh volume in a series of Young Adult novels about Smallville.
The novel was written by Suzan Colon and was printed in 2003.
Summary
(Provided on page 39 of Smallville #10)
Clark heads to Metropolis to create a new life for himself but finds himself aligned with a number of runaways, including a girl with powers similar to his.
See also