For the ability to create strong winds with one's breath, see Super breath.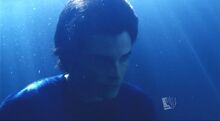 Super breathing is the ability to breathe for prolonged amounts of time.
Kryptonian super breathing
Kryptonian super breathing most likely manifests during a Kryptonian's adolescence under a yellow sun. Kryptonians do need to breathe, seeing as Mikhail Mxyzptlk was able to make Clark choke and Chloe said that Clark has lungs, further proving the point. However, they can breathe underwater for long periods of time and can even survive in the vacuum of space.
Atlantean super breathing
Atlanteans can breathe underwater for long periods of time, if not forever, and can hold their breath longer than Kryptonians.
Martian super breathing
Martians can breathe in space, meaning they can also breathe for long periods of time underwater if the chose to.
Characters with this ability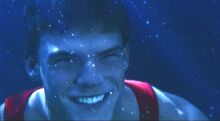 Appearances