| | |
| --- | --- |
| | This page needs to be cleaned up. Please improve this page in any way that you can. For tips on improving this article, read other articles of the same type and be familiar with editing conventions on the Smallville Wiki. Please remove this box after the article has been cleaned up. |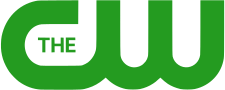 The CW Television Network was the home of Smallville towards the end of its run. The network was launched during the 2006 television season as a joint venture between CBS and Paramount Pictures, and Warner Bros. Entertainment, a subsidiary of Time Warner, majority owner of The WB, which aired the first five seasons of Smallville.
It features a mixture of programming from both UPN and The WB television networks, which ceased independent operations in September 2006. According to CW's President of Entertainment Dawn Ostroff, the network's shows appeal to the 18- to 34-year-olds.[1] The CW is a joint venture between CBS Corporation, owner of UPN, and Warner Bros. Entertainment, a subsidiary of Time Warner, majority owner of The WB. Its name derives from the first letter of the names of these two corporations (CBS and Warner Brothers).
The network began operations on Monday, September 18, 2006 with two nights of reruns and launch-related specials; however, The CW marketed its formal launch date as Wednesday, September 20, 2006 with the 2-hour season premiere of America's Next Top Model.[2]
History
The CW is a successor to The WB and UPN, both of which launched in January 1995. However, both networks can be seen as descendants of the Prime Time Entertainment Network, a joint venture between Warner Bros. and Chris-Craft Industries, which launched in 1993. The two companies later became partners in The WB and UPN, respectively, and PTEN continued as a separate syndication service until folding in 1997.
Both UPN and The WB launched to limited fanfare and generally poor results. In the subsequent eleven-and-a-half seasons, despite a number of series that became minor or cult hits, neither network was able to attain the stature that Fox had gained in its first decade, much less that of the longstanding "Big Three" of ABC, CBS, and NBC. Both networks were losing money, although The WB was profitable for a few seasons. Reports indicated that the prospects for both networks were fading quickly. Nonetheless, the January 24, 2006 announcement that CBS and Warner Bros. would effectively combine the two networks' operations came as a surprise to most in the industry.
Like both UPN and The WB, The CW targeted its programming to younger audiences. CBS and Warner Bros. hoped that combining their networks' schedules and station lineups would strengthen The CW into a fifth "major" broadcast network. Unlike the "Big Four" broadcast networks, The CW vaunted no plans to offer national news or sports programming to their affiliates.
CBS chairman Les Moonves explained that the name of the new network was formed from the first letters of CBS and Warner Bros. Although some executives reportedly disliked the new name,[3] Moonves stated in March[4] that there was "zero chance" the name would change, citing research claiming 48% of the target demographic was already aware of the CW name. At the network's first upfront presentation — May 18, 2006 — a new logo was unveiled to replace the provisional blue-rectangle logo used in January. The logo is a green-and-white insignia which has drawn comparisons to the logo of CNN, another company with Time Warner ownership interest.
On September 11, 2006, a new, full version of the network website, www.cwtv.com, was launched. The website now contains links to Kids WB and now features more in-depth information of CW shows.
Launching Repercussions
The announcement of The CW caused the largest single shakeup of U.S. broadcast television since the Fox/New World Communications alliance of 1994 and the subsequent launches of UPN and The WB the following year. While The CW debut affected more markets, it was unlikely to cause the same degree of viewer confusion, as no affiliates of the four major networks dropped those affiliations to join The CW. (Some "big four" affiliations did change at this time, but for unrelated reasons.)
The WB and UPN were the first major television networks to close since 1955, although other small broadcast television networks have also ceased operations over the years.
In those media markets where there were separate The WB and UPN stations, one local station was left out in the merger; most of those stations have signed with MyNetworkTV while others elected to become independent stations. Some stations (mainly digital subchannels, some WB 100+ cable channels, and struggling low-power stations) which received neither network's affiliation opted instead to sign off permanently and cease to exist.
Marketing
The network's first marketing campaign, "Free to Be", was created internally and by the Troika Design Group brand agency.[5] The campaign included advertisements in bus stops, on billboards, on the Internet, in magazines, and on television. It contained stars of the CW shows such as Gilmore Girls, Veronica Mars, Supernatural, America's Next Top Model, and Smallville with their signature green background. The "Free to Be" was followed by a word unique to the character, show, or scene. Such descriptives have included "witty" (to describe Gilmore Girls), "super" (Smallville), "scary" (Supernatural), "fierce" (America's Next Top Model), "funny" (Everybody Hates Chris), "tough" (WWE Friday Night SmackDown!) and "fearless" (Veronica Mars). Some additional spots are themed for other purposes without CW stars, for example "Free to be tricky" for Halloween and "Free to be famous" for The CW Daytime. The ads normally include one more descriptive—"together"—used to unify the network and its programming with the viewer.
Imaging and presentation
Like The WB, The CW displays the program credits on the bottom 1/3 of the screen along with The CW logo and website address. The top 2/3 displays previews of upcoming programming from The CW.
Online Media & Music
On January 18, 2007, The CW began streaming full-length episodes of several programs, excluding Smallville.
The CW's official website includes more features than either UPN's or The WB's did. The site features ringtones, wallpapers, an online store, and a message board.
On December 15, 2006, CBS Corporation revived its record label, CBS Records, whose artists' music will be available to programs on The CW.[6]
Programming
The CW Network airs a 13-hour primetime lineup including Monday through Friday nights from 8:00-10:00 p.m. ET; Sundays from 7:00-10:00 p.m. ET; Sunday from 5:00-7:00 p.m. ET outside of prime time as well as a Monday-Friday afternoon block from 3:00-5:00 p.m. ET and a five-hour Saturday morning animation block. Altogether, the new network programs 30 hours a week over seven days.
Current schedule
Returning comedies are in red; new comedies are in pink; returning dramas are in green; new dramas are in blue; returning reality shows are in yellow; new reality shows are in gold; news programming is in brown; sports entertainment programming is in purple.
All times are Eastern and Pacific (subtract one hour for Central and Mountain time).
TV Guide announces CW's spring schedule.[7] The 2008-09 season upfront schedule was announced Thursday, May 15, 2008.[8]
The CW
7:00 PM thres no more Friday night smackdown, watch it on the score a raw on score on Mondays.
7:30 PM
8:00 PM
8:30 PM
9:00 PM
9:30 PM
Sunday
America's Next Top Model (E)
Everybody Hates Chris
Aliens in America
The Game
Girlfriends
Monday
Local Programming
Gossip Girl
Pussycat Dolls Presents: Girlicious
Tuesday
Beauty and the Geek
One Tree Hill
Wednesday
America's Next Top Model
Pussycat Dolls Presents: Girlicious (E)

Farmer Wants a Wife (April 30)

Thursday
Smallville
Reaper
Friday
WWE Friday Night SmackDown!
Early Fall 2008 Pick Ups
Drama
Gossip Girl
One Tree Hill
Smallville
Supernatural
Sitcom
Reality
SOURCE: The Futon Critic & The Hollywood Reporter
Ratings
Debut performance
The CW officially marketed its official debut as September 20, 2006, with the seventh-cycle premiere of America's Next Top Model. Top Model saw a 10% increase in viewership from the same time the previous year. On its debut night, The CW was Wednesday's number-one network in its target demographics (adults 18-34 and women 18-34), and was the fourth-most-watched network, beating Fox.
On September 22, The CW again ranked fourth, tying Fox.[9] That distinction came on the strength of the debut of WWE Friday Night SmackDown! The two-hour show finished second for the night in the target demographic of men 18-34 (1.9/8) in the Nielsen overnight ratings. SmackDown! also beat Fox in adults 18-34 (1.4/6) and in total viewers (3.7 million).
| Series | Premiere Date | Day | Rating Viewers | Share | Citation |
| --- | --- | --- | --- | --- | --- |
| America's Next Top Model: Cycle 7 | September 20, 2006 | Wednesday | 4.4 | 5 | [9] |
| WWE Friday Night SmackDown! | September 22, 2006 | Friday | 5.6 | 5 | [9] |
| 7th Heaven | September 25, 2006 | Monday | 3.3 | 5 | February 2007 |
| Runaway | September 25, 2006 | Monday | 1.0 | 2 | February 2007 |
| Gilmore Girls | September 26, 2006 | Tuesday | 4.1 | 5 | [10] |
| One Tree Hill | September 27, 2006 | Wednesday | 2.2 | 4 | [11] |
| Smallville | September 28, 2006 | Thursday | 3.9 | 5 | [12] |
| Supernatural | September 28, 2006 | Thursday | 2.9 | 3 | [12] |
| Everybody Hates Chris | October 1, 2006 | Sunday | 2.6 | 3 | [13] |
| All of Us | October 1, 2006 | Sunday | 1.8 | 2 | [13] |
| Girlfriends | October 1, 2006 | Sunday | 1.7 | 3 | [13] |
| The Game | October 1, 2006 | Sunday | 1.4 | 3 | [13] |
| Veronica Mars | October 3, 2006 | Tuesday | 2.4 | 3 | [14] |
| Reba | November 19, 2006 | Sunday | 10.5 | 4 | [15] |
| Beauty and the Geek | January 3, 2007 | Wednesday | 2.3 | 4 | [16] |
| America's Next Top Model: Cycle 8 | February 28, 2007 | Wednesday | 3.5 | 5 | [17] |
| Pussycat Dolls Present: The Search for the Next Doll | March 6, 2007 | Tuesday | 2.4 | 4 | [18] |
| Hidden Palms | May 30, 2007 | Wednesday | | | |
WWE Friday Night Smackdown! has shown an 8% increase in viewers since moving to the CW, it now averages around a 3.1 according to Nielsen Ratings.
Footnotes
External links
Press releases
Cite error: <ref> tags exist, but no <references/> tag was found
Ad blocker interference detected!
Wikia is a free-to-use site that makes money from advertising. We have a modified experience for viewers using ad blockers

Wikia is not accessible if you've made further modifications. Remove the custom ad blocker rule(s) and the page will load as expected.