To be continued
Talk

3
1,728pages on
this wiki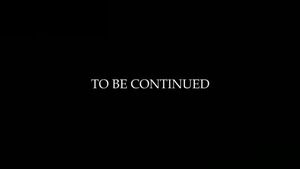 To be continued is an expression used at the end of certain episodes. This serves to leave the expectation to the public on which any cliffhanger events are going to be concluded in the following episode. This often happens at the end of season finalies.
Appearances
Edit
Other cliffhangers
Edit
Cliffhangers also appear in episodes which are not concluded by the "to be continued" message, or to-be-continued episodes had further cliffhangers additionally to the final scene. Examples are:
| Image | Episode | "to-be-continued" scene |
| --- | --- | --- |
| | 1x21 Tempest (season 1 finale) | Before the final "to-be-continued" scene of Clark running into the tornado, Roger Nixon escaped after having filmed the spaceship and is followed by Jonathan, while Martha remains in the cellar and sees the spaceship activating itself and glowing. |
| | 2x23 Exodus (season 2 finale) | Lex awakened in an empty airplane, Helen and the pilot had vanished, and the plane was going to fall into the sea. |
| | 3x12 Hereafter | Clark found Jonathan collapsed in the barn, murmuring "not yet". |
| | 3x16 Crisis | Lionel learned that there was no cure for his liver disease amd pointed a gun to his head. |
| | 3x22 Covenant (season 3 finale) | Clark vanished throug a gap in the wall of the Kawatche Caves while Jonathan fell into a coma, the house to which Chloe and her father were taken into protective custody was blown up immediately after they entered its, and Lex choked and crumbled on the floor after having drunk a glass of brandy. At the end, Clark appeared naked in somethinge like a crystal and Jor-El was heard saying "You shall be reborn". |
| | 4x01 Crusade | At the cemetery, Clark used his X-ray vision and discovered that Chloe's grave was empty. |
| | 4x22 Commencement (season 4 finale) | Before the final "to-be-continued" scene of Clark throwing the Crystal of Knowledge into the air in the Arctic, a meteor crushed into the Kents' house where Jason threatened Martha and Jonathan, and Lana crawled to the edge of a meteor crater and saw a spaceship opening. |
| | 5x01 Arrival | A black oily substance dropped from the Black Ship which was stored in the Warehouse 15 and formed into the shape of a man. |
Up to the most recent use of this, Salvation, the final scene before the "To be continued" involves Clark. Most of them, in some way, are involved with or allude to Clark's destiny, either directly (Calling, Commencement, Oracle, Vessel), indirectly (Tempest—Clark is destined to save lives, Exile—Jor-El gave Jonathan Kryptonian powers to bring Clark back to Smallville).
Also, almost all of the above cliffhangers have been action-orientated--Clark running into the tornado, Clark and Jonathan's super-fight, Bizarro attacking Clark, and the final fight between Clark and Zod.